Most of the Universities in Zimbabwe have "Student Portal". Therefore to make easy academic work remotely at Solusi is possible. As a matter of fact, all new and running students must register their information at Solusi University Student Portal online.
Solusi University Student Portal
Solusi University, located 50 kilometers west of Bulawayo, Zimbabwe, is a co-educational institution, which was founded in 1894 as one of the first of the hundreds of Seventh-day Adventist mission stations. It was named after Chief Soluswe, near whose home the Mission was founded.
Solusi Fees Statement Student's full fees history with emphasis on the current balance. All students can view their latest fees statement through the Solusi Portal.
The Solusi University Student Portal also helps to access to see their current results for that semester/term.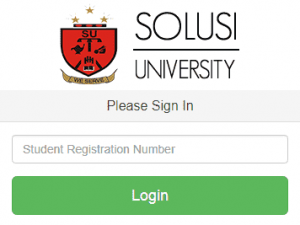 Access studentportal.solusi.ac.zw Online
All Current Students must have their own account with the student portal. To login the portal you must remember the following steps.
Visit official website http://solusi.ac.zw
In the middle of the home page under "e Portal" click on "Student Portal Login"
OR Type

studentportal.solusi.ac.zw

in your web browser.
Now the Solusi Student Portal Login will appear.
Now enter your 
Finally, click on login.
Address
Solusi University
P.O. Solusi
Bulawayo, Zimbabwe Admissions: admissions@solusi.ac.zw
General Info: info@solusi.ac.zw
Student Finance: sfo@solusi.ac.zw+263 (09) 887 457
+263 (09) 885 484

Student Portal Link: http://studentportal.solusi.ac.zw/pages/login.php