University of Nairobi (UON) Student Portal official URL (smis.uonbi.ac.ke) 2023/2024 provide Online Student Management Information System also known as UON Portal, allows students to check Fee statement, Exam Timetables, Course Registration, Results, Enquiries, Book Room and many more.
The University of Nairobi(UoN), a body corporate is established under the Universities Act 2012 of the Laws of Kenya and the University of Nairobi Charter. It is the pioneer institution of the university education in Kenya and the region.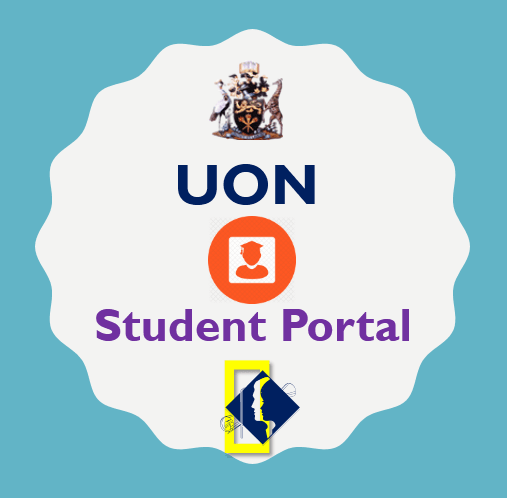 UON Student Portal Login
To log in to the SMIS Portal enter: Registration No as user name, Password: (Should be your National Identity No. or Passport no., as detailed in the Student Online Registration form which you fill and forward to the Faculty  School/Institute).
If any students want to do any task mentioned above then he/she must log in to the UON Portal.
Registration Number: (Type your Student Registration Number)
  Use your National ID / Passport No. or KCSE Index No. or Registered Mobile No. as your initial password.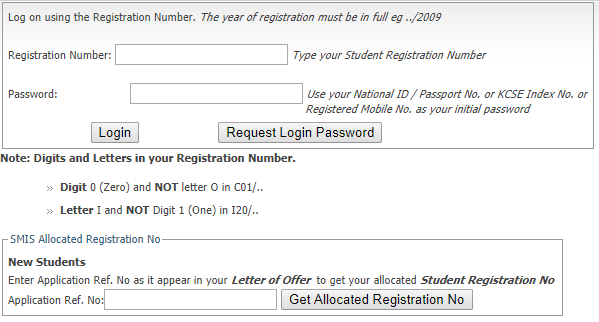 UON Student Portal
The Student Portal gives students access to information online. This information includes access to Fees statement, Notices, Exam Results and Continuous Assessment Test Results, Timetable, Enquiries on pending results, Enquiries on Student Identity cards, as well as the provision of booking rooms online.
Student Home: 
Under this tab of the student portal, students may do the following tasks
Change Password
Student ID
Inter Faculty
Clearance Status
Caution Refund
Academic Tracking
Fees Statement
This section allows you to check your fees statement.  However, you may also download all academic feed that paid by you in recent years.
TimeTable
If you do not know your examination timetable then just login into student portal, click on any of the following options
Class Timetable
Class Exam Timetable
MyTimetable
MyExam Timetable
Course Registration
Under this function, a student may generate an exam card or may change their information if it is found incorrect. However, a student may also request for a special exam or supplementary exam.
Exam Card
Update Profile
Request special/Supp…
Results
Every year or in the semester the UON conducted an annual examination for students. As a matter of fact, a student can check the Provisional Result Slip and can generate Transcript Request by using UON Student Portal.
Academic transcripts are available at the end of each academic year and are issued an application by the Academic Registrar at the Central Examinations Centre.
Enquiries
Students can make requests to:
(a) Obtain a Provisional Transcript e.g. for employment or attachment purpose. The status of this request will be displayed in this section.
(b) Enquire about missing exams or CAT marks- The Course code and the Year when the exam was done need to be specified.
Book Room
Students can apply and confirm rooms online. Once a student applies for a room, they await allocation. Thereafter, an invoice will be generated. Only after payment of fees, will a student be able to confirm the room applied?
See also
Address
University of Nairobi
P.O Box 30197-00100
Nairobi, Kenya
Tel: (+254)-020-3318262 E-mail:vc@uonbi.ac.ke
Website: www.uonbi.ac.ke
Check Other Latest Topics