Bindura University of Science Education (BUSE) has made its own online student management system called ePortal. It is also popularly known as BUSE Student Portal. Check how to login into the portal and create a new account online.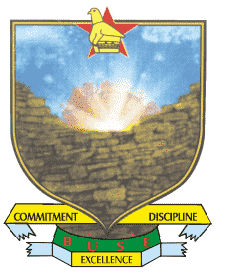 buse eportal:
This portal of Bindura University is for all campuses (Main Campus, Town Campus, FSE Campus). The Bindura University of Science Education seeks to be a hub of knowledge and a beacon of excellence in teaching, research and extension services.
This web portal helps students to access their exam result and fees statement. Students must clear them all pending fees to view the exam result using e portal.
According to the new guideline, all Bindura University of Science Education (BUSE) students must have an account associated with the www.buse.ac.zw Student Portal.
How to access www.buse.ac.zw Student Portal?
This is your virtual learning environment where you are provided with equivalent virtual access to lectures, course content, tests, assignments, grades and feedback, educational tools and access to numerous external academic resources.
Visit official website http://buse.ac.zw
In the middle of the home page under "e Portal" click on "Student Portal "
OR Type http://elearning.buse.ac.zw/student/login/form#/ in your web browser.
Now the BUSE Student Portal Login will appear.
Now enter your 
Finally, click on login.
If you have any queries, please contact the eLearning Services Team at +263782708532  or vodl@buse.ac.zw.
See also