All new and running students of Great Zimbabwe University (GZU) should have an account with "www.gzu.ac.zw Student Portal" check how to Login and Signup Page. The GZU Student Portal is also known as "Online Public Access Catalogue (OPAC)". The GZU Website and Great Zimbabwe University Student Portal is Designed By GZU ICTS.
GZU Student Portal
This is designed for students who wish to speedily and efficiently locate, and utilise the GZU academic resources. However, past exam paper is not available in the student portal. The Access your student portal online for the following academic-related work can be done under the GZU Portal.
Students can access their results through the Students Portal.
 The portal has information on your module registration, interim transcripts, financial record, exam timetables, counseling notices, e.t.c.
Only registered students who have cleared recent tuition fees will be able to access the results. After completing and submitting the Evaluation Forms that are on the student's portal.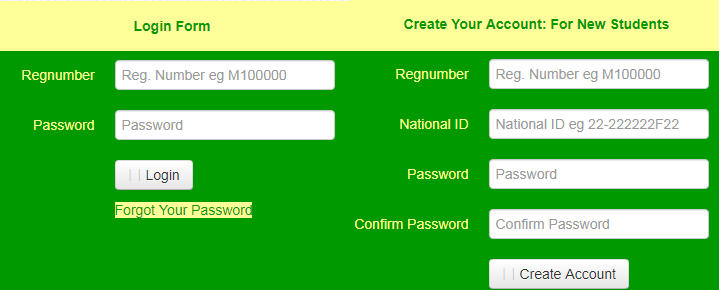 Access www.gzu.ac.zw Student Portal Online
All Current Students must have their own account with the student portal. To login the portal you must remember the following steps.
Visit official website www.gzu.ac.zw
In the middle of the home page under "Current Students" click on "Student Portal Login"
OR Type studentportal.gzu.ac.zw in your web browser.
Now the Great Zimbabwe University Student Portal Login will appear.
Now enter your
Finally, click on login.
How to Create a New Account?
Follow the above three steps then,
Go to the "Create Your Account: For New Students" Section.
First: Enter Your Reg number: Eg.
Enter your "National ID":

eg 33-333333F33

"
Now choose your login password
Then retype the same password.
Finally, click on "create"
Login Link: https://studentportal.gzu.ac.zw/index.php