Africa Nazarene University Admission Requirements 2023/2024: Africa Nazarene University (ANU) has their own Admission Requirements for the admission into Certificates, Diplomas, Advanced diploma, Pre- University, Bachelor's degree, Postgraduate diploma or certificate, and Masters degree courses.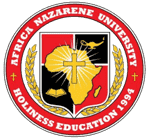 ANU Admission Requirements:
ANU reserves the right to require TOEFL, pre-university English, internal placement exams, and/or tutoring for any student. The Africa Nazarene University Minimum Entry Requirements is given below.
Certificates Course – Minimum Entry Requirements
Minimum KCSE aggregate D+ (D plus) or equivalent
Diploma Course – Minimum Entry Requirements
-Minimum KCSE aggregate C minus or
a) one principal and two subsidiaries in A ' level or equivalent
or
b) Minimum D+ (plus) for mature entry student (25 years of age plus relevant work experience
or
c) Successful completion of the relevant certificate program with a minimum GPA of 2.3 or its equivalent
Must meet other departmental requirements.
Advanced diploma Course – Minimum Entry Requirements
Successful completion of relevant diploma program.
Pre- University
Minimum aggregate of KCSE C- minus or its equivalent
Bachelor's degree
Minimum aggregate of KCSE C+ (plus) or its equivalent or
a) Pre-university GPA of 2.7 or
b) Relevant diploma with GPA of 2.3
Must meet other departmental requirements
Post graduate diploma or certificate
Successful completion of a bachelor's degree
Masters
Bachelor's degree with a GPA of 2.7 or second upper division or its equivalent or
a) GPA of 2.5 with a minimum of two years working experience in a related field.
NB In exceptional cases applicants for provisional admission may be considered through the regular admission process,
Doctorate (Ph.D.)
A master's degree in a related field
See also