kuccps student portal 2023/2024 login www.kuccps.ac.ke/student portal. The primary objective of KUCCPS is to Placement of Government Sponsored Students to Universities and Colleges. After the K.C.S.E examination results, the students looking for Diploma and Degree Programmes admission can be done through "KUCCPS Student Portal".
KUCCPS Student Portal Online
The Kenya Universities and Colleges Central Placement Service (Placement Service) is
established as a State Corporation under Section 55 of the Universities Act No. 42 of 2012 with
its functions being among others to Co-ordinate the Placement of Government Sponsored
Students to Universities and Colleges.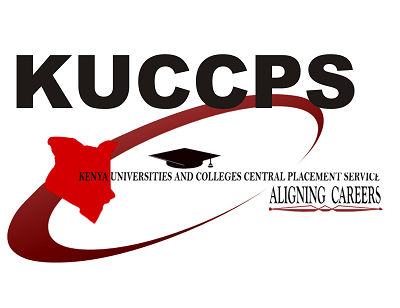 Login to KUCCPS Student Portal
The following steps will help you to successfully login into the KUCCPS Student Portal.
Step 1: Visit students.kuccps.net
Step 2: Click on "Login" button.
Step 3: Student Login form will appear.
Step 4: Enter your "KCSE Index Number"
Step 5: Now type the "KCSE Year"
Step 6: Finally, enter your password (Use Your Birth Certificate No. / KCPE Index No (as used in KCSE Exam Registration) as your Initial Password)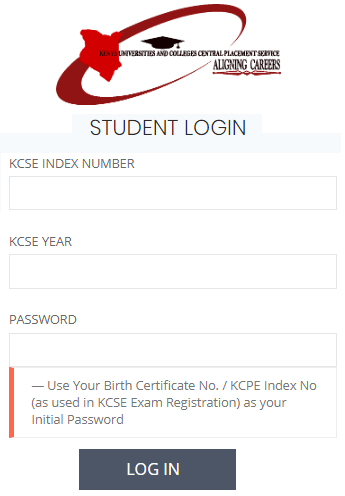 Application
KUCCPS Student Portal helps applicants who meet the cut-off point set by the Placement Service for placement to Degree programmes.
At present, the application is done online by all applicants including those who had submitted their applications earlier through their respective schools and would wish to revise their choices. There will be no manual application.
Programmes:
KUCCPS Student Portal helps students to manage their Programmes selection. After login and application fillup, a student may choose multiple courses on their priority basis. After that secured one of their choices.
Degree Programmes
Diploma Programmes
Certificate Programmes
Artisan Programmes
Relevant guiding information such as available programmes per university and college, subject clusters, previous cut-off points (where applicable), weighted cluster points (calculated by performance index) as well as the application procedure may be accessed as downloads from the website.
For more information, email info@kuccps.ac.ke or call customer care lines 0723 954 927
/ 0734 879 66
Check Other Latest Topics