JKUAT Admission List 2023 and Confirm Your Admission Number.  The JKUAT (Jomo Kenyatta University of Agriculture and Technology) allows GoK Sponsored Students to check their name and KCSE index in the admission list. The list of students with ready admission letters is being posted by the JKUAT authority.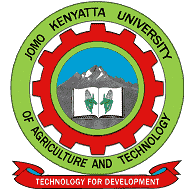 JKUAT Admission List 2023
The Admission List is for the students who will be admitted to at JKUAT through the  KUCCPS for September 2023 Intake indicating the course they have been admitted to undertake.
The Placement Service Board is responsible for all Public Universities Admissions of the Previous year's Candidates and also for Inter-Transfer Applications before the Admission Week of August/September Intake.
Download JKUAT Admission List 2023/2024
Use a Desktop Computer/Laptop to view this page instead of a mobile phone.
Instead of Downloading the document just click on it to preview. This is possible if you are using the updated Mozilla/ Chrome/Microsoft Edge browsers.
To search for your name, Click Search or short-cut keys Ctrl+F then type your KCSE Index Number. It will highlight your number and the page on.  If it is not there you will see "No Results" meaning you are not on the list. Here is an example that you can click on to view as a larger image.
Confirm Your Admission Number
Click here first to confirm your admission letter, if its ready, follow the above procedure(No.2) to download your admission letter
Enter your high school index No e.g 12345678910/2015 to confirm admission letter
Your Index Number should contain your Exam Year e.g 12345678910/2018
Finally, click on "Confirm Your Admission Number".
Then Signup and Check Admission Letters.
See also