Meru University Student Portal. The Meru University of Science and Technology also known as (MUST) have their own student portal located atstudent.must.ac.ke.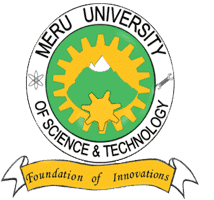 Meru University Student Portal
1.Log In to www.must.ac.ke and click on the Students Portal Menu option on the web top menu bar

2.Type your registration Number and Password, then Click on Log In tab

If you forgot your password you can reset by clicking on Reset Password, and follow the instructions. (

For Login Challenges Contact ICT Support team at the ICT Department offices in Lab One and Multipurpose Hall when at the Main Campus and Computer Lab while at the Town Campus.
3. Click on the Academics Tab on the Left Pane and Select Register Units option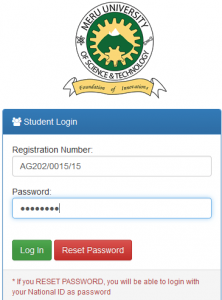 For help contact the following:
Emails:
ict@must.ac.ke
webmaster@must.ac.ke
Phone: 
+254 712524293
See also