Rift Valley Institute of Science and Technology (RVIST) Campuses Contacts and Location and full address information.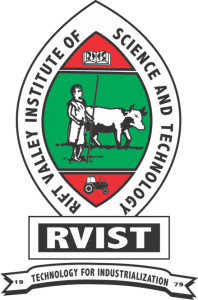 RVIST Campuses Contacts and Location
RVIST has 2 Town Campuses in Nakuru town which offer competitive courses at convenient locations to meet the needs of the clients and make training more acces­sible in line with TIVET policy.
The Nakuru town campuses are located at Ndimu House and at Prestige Mall along the Nairobi-Nakuru Highway while the Kericho town campus is located at Ndege Chai Building.
RVIST Town Campus
Rift Valley Institute of Science and Technology – RVIST Town Campus is located at Kenyatta Avenue, Ndimu House 2nd Floor Left Wing and 3rd Floor.
For inquiries, please email principal@rvist.ac.ke, towncampus@rvist.ac.ke
or call 0724769888, 0720668238
Address
Rift Valley Institute of Science & Technology,
P. O. Box 7182 – 20100, NAKURU
Telephone:
Main Campus +254720668238
Town Campus +254724769888
See also