Chuka University, Sapientia Divitia Est (Chuka University) Student Portal @portal.chuka.ac.ke. The Chuka University Student Portal is also known as a web portal. It is an online student management system for the university provides various facilities for the students.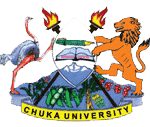 Chuka University Student Portal
Chuka University College, Chuka University College (2004) as a constituent college of Egerton University, the  Main Campus is located at Chuka. Chuka University is a public institution established through a legal notice No. 161 of 2007.
All the new students must have an account with Chuka University Student Portal. There are a number of facilities provided by the Student Portal like booking hostel room, unit registration, checking examination results, fees statement e.t.c.
To login into the portal, all students must have the 

Registration Number and the password. Students seeking accommodation should apply online through this portal.
Login Chuka University Student Portal
Use the following procedure to login into the Login Chuka University Student Portal.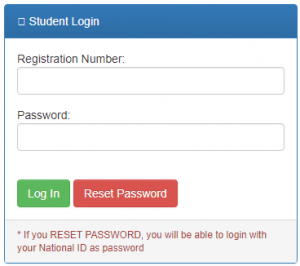 1) Visit Chuka website 

www.chuka.ac.ke

2) Check the main menu and click on Students
3) Move to the web portal
4) Now Chuka University Student Portal login form will appear.
5) Use the registration number as 

username 

and INDEX NUMBER/ID.NO as 

password 

to log

in the student portal

* If you RESET PASSWORD, you will be able to login with your National ID as password
Finally, click on the Login button.
See also