Maasai Mara University (MMARAU) Exams and Results: The University Examinations is conducted by one or combination of (i) Written Examinations, (ii) Oral Examinations, (iii) Practical Examinations and after the the Maasai Mara University published its exams results.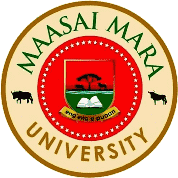 Maasai Mara University Exams
There is minimum of two (2) Continuous Assessment Tests (CAT) per course per semester.
The scheduling and administration of Continuous Assessment Tests is normally be spaced as follows:
1st CAT – 4th to 6th week of a Semester
2nd CAT – 8th to 10th week of a Semester
Continuous Assessment Tests is take the form of sit-in examinations, practical, field work, oral presentations, technical field studies and reports, laboratory exercises, group discussions and reporting, among others as deemed fit by the course instructor. The course instructor is encouraged to use a combination of at
least one mode of examining CATS.
Maasai Mara University Results
The results of the Continuous Assessment Tests shall normally be availed to students at least 1 week prior to sitting their end-of-semester examinations.
All Internal Examiners shall submit results, scripts, projects and other assessment materials and records to the Heads of Departments within six (6) weeks after the end of the examination. Heads of Department shall maintain accurate records of students' performance and account for each and every examination of a course done by a candidate.
Chairperson of Department shall call Departmental Board of Examiners to consider all examination results by the 7th week from the last examination date.
Deans of Schools shall call School Board of Examiners to consider all examination results by the 8th week from the last examination date.
All examination results shall be confidential until they have been considered by the School Board of Examiners, and shall be provisional until approved by Senate.
See also: