University of Nairobi Admission Letters 2023-2024. The University of Nairobi (UON) will release the Admission Letters 2023/2024 for undergraduate, postgraduates and diploma courses. Students required to download the same from smis.uonbi.ac.ke Student Portal online.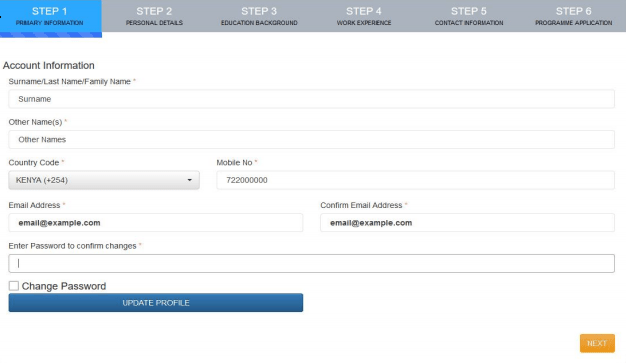 UON Admission Letters 2023/2024
The Online application system provides a mechanism for applicants to track the progress of the admission process at any given time, and also download the admission letter and joining instructions. All this can be done from the applicant's portal account by the click of a button.
All students who will be sponsored by their guardian and any other sponsors other than the Kenya Government should have FORM J1/6B signed by the sponsor as soon as they receive their admission letter.
Download Admission letter and Joining instructions 2023-24
Step 2: Profile Registration – For first-time applicants create a personal profile by clicking on
"Click Here to Register Button" to proceed to fill the all the required information.
Step 3: Profile Management -To apply for a University programme you will be required to complete your profile.
Step 4: Programme Selection- Only when your profile is complete can you apply for the programme you wish to undertake.
Payment of Application Fees
The Online application system will allow you to download the admission letter and joining instructions.
Foreign students
Foreign students are advised to ensure that they have passports that are valid for the duration of their stay n Kenya. They should also make the necessary arrangements to get the requisite reentry permits in the event that they have to travel during the course of their studies.
It is the duty of the student to ensure that the relevant immigration formalities (such as the acquisition and renewal of the student's pass) are carried out as per the statutory requirements. Any foreign student who encounters difficulties in the processing of the student's pass may consult the Academic Registrar's Office for assistance.
See also
Check Other Latest Topics