Maasai Mara University (MMARAU) Grading System: The university has their own grading system to represent the score or marks for students. The performance of candidates in University Examinations shall normally be determined by letter grades from both Continuous Assessment Tests and end of semester examinations.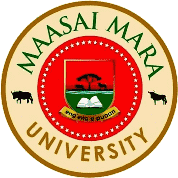 Maasai Mara University Grading System
Each course shall be marked out of a maximum of 100 marks unless otherwise approved by the Senate.
The final mark for each unit shall be rounded off to the nearest whole number.
The pass mark for all courses shall be 40% unless otherwise approved by the Senate.
A candidate must pass in all prescribed courses before they are awarded degrees.
 A candidate shall be allowed to resit a failed course twice after which he/she shall be required to retake the whole course by paying and registering for the failed course.
Previous Continuous Assessment marks shall count towards resit examinations unless otherwise approved by Senate.
The examination grading system shall be as follows, unless otherwise specified by the Senate.
MMARAU Grading System Format
| | | |
| --- | --- | --- |
| Percentage Marks | Grade | Performance |
| 70 – 100 | A | Excellent |
| 60 -69 | B | Good |
| 50 -59 | C | Average |
| 40 – 49 | D | Pass |
| 39 and Below | E | Fail |
Candidates who score 37, 38 or 39 marks (or 47, 48 and 49 marks in case of medical courses) may be compensated to obtain the minimum pass mark of 40% or 50%. Compensation must be transacted between closely related courses only.
Undergraduate Degrees shall be classified into First Class Honours, Second Class Honours (Upper Division). Second Class Honours (Lower Division) and Pass, except those approved by Senate.
Class

Percentage Marks

First Class Honours
70 – 100%
Second Class Honours (Upper
Division)
60 – 69%
Second Class Honours (Lower
Division)
50 – 59%
Pass
40 – 49%
The final percentage mark for engineering programmes is calculated by first working out a proportion of the final percentage mark for each year to contribute to the final year aggregate, which is, (10%) for first year, (15%) for second year and (25%) each for subsequent years and finally summing up the outcome.
See also: