Enaz Student Portal (Distance Learning) by Africa Nazarene University. All the distance students are required to login into the enaz.anu.ac.ke Student Portal portal for all academic activities. Enaz Student Portal is a virtual learning environment of ANU allows students to access resources.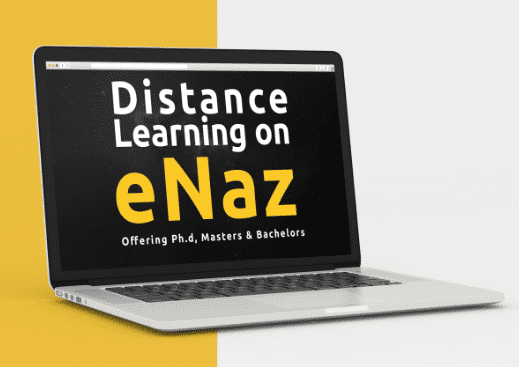 Login into Enaz Student Portal
Distance Learning platform provides flexible study wherever you are. It was designed to accommodate individuals with career aspirations but have hectic schedules which cannot fit into the traditional modes of study. We offer all our programs including doctorate, masters, undergraduate, diploma, and certificate on distance learning.
Open your web Browser type enaz.anu.ac.ke
Now enter your Username and Password
Finally click on login button.
Enaz Student Portal
ANU offers many of its programmes in various delivery modes in order to accommodate the diverse lifestyles and schedules of as many students as possible e.g "Traditional", "DLSchoolbased", " Evening" and "Open and Distance Learning".
Africa Nazarene University eNaz virtual learning environment is modeled around a web-based learning management system, electronic community and administrative sites for students and faculty. Besides hosting learning and teaching activities, the eNaz facilitates interaction and collaboration between and among students, academic, administrative and technical staff.
The 24/7 accessibility to our virtual learning environment, Enaz makes scheduling easy and allows a greater number of students from all over the world to attend classes online at their convenience. The ANU IODL Enaz platform is being hosted in Kansas City, USA with an uptime of 96%.
Benefits of Distance Learning at Africa Nazarene University, IODL
Learning is self-paced and gives students a chance to speed up or slow down as desired.
Overall students costs are reduced as the distance learner does not have to pay for food, residence, and transport.
Through our distance learning program, the students' computer and internet skill are enhanced.
Our didactical and pedagogical principles are solid and are grounded in sound educational theories.
Our courses are accessible on the student's schedule 24/7 on Enaz Platform.
Learning through our DL programs is self-paced.
Our students are unbound by place. They can study at home, at work or on the road.
Our rich e-resources repositories enable students to read materials online or download them for reading later.
Our chosen technological tools in our virtual learning environment make collaboration among students much easier. Collaborative learning on our VLE makes learning easier and interesting as our learners are connected virtually.
We emphasize the use of open educational resources which puts the global learning opportunities at the fingertips of our learners. IODL gives the lecturers the ability to build in tools that take them to resources that may never be seen in a traditional class.
The cornerstone of our distance learning program is; "Flexibility, Convenience, and collaboration."
Duration of Programs
| | | |
| --- | --- | --- |
| Program | Duration in Years | Duration in Trimesters |
| Graduate | 2 Years | 6 |
| Undergraduate | 4 Years | 8 |
| Diploma | 1 Year 4 Months | 4 |
| Certificate | 6 Months | 2 |
See also