All the new students looking for admission into Zetech University, must check and download the Application Form 2023/24 or may apply in Online. The Zetech University Admission Application Form 2023/24 is required for registration to an undergraduate, diploma or certificate training courses.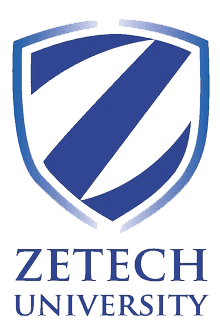 Zetech University Admission 2023:
The university runs three academic intakes in a year, in the following months; January, May and September.
The applicants must fill the form in duplicate and attach:
A recent passport size photo
A copy of KCSE result slip OR KCSE certificate
A copy of your National ID/Passport/ Birth Certificate (minors only)
Completed application/registration forms MUST be submitted together with a copy of a bank deposit slip as follows:
Degree: Kshs. 1000
Diploma: Kshs. 500
Certificate: Kshs. 500
Admission Requirments
Depending on the course you would like to apply, check that you meet our entry requirements. If you do not meet these requirements, there are still options available to you.
Degree: KCSE C+ and above OR relevant qualification approved by the Senate.
Diploma: KCSE C- and above OR relevant qualification approved by the Senate.
Certificate: KCSE D+ and above OR relevant qualification approved by the Senate.
[su_highlight]Download Application Form[/su_highlight]
Online Application Form
1. Scan and save copies of your ID/ passport/ birth certificate, result slip or KCSE certificate and a high school leaving certificate or any other qualification papers approved by the University Senate.
2. Fill in all mandatory fields (marked in red) on the form and attach the above documents where applicable.
3. Pay the admission fee via MPESA Paybill no 522215 using your national ID number, passport number or birth certificate number as the account number and indicate the payment details on the form under the payment section.
N.B: The admission fee for certificate and diploma level is ksh.500; the fee for Degree is Ksh.1000.
4. After filling in all mandatory fields and attaching all required documents, submit your application. You should receive an automatic response stating that we are in receipt of your application.
5. Our career advisors will get in touch with you within 24 hours to give you an update in regards to your application if submitted successfully.
[su_highlight]Apply online https://zetech.ac.ke/apply-online/[/su_highlight]
See also