Africa Nazarene University (ANU) Graduation List 2023. In this year the University is going to conduct the 22nd Annual Graduation Ceremony for Africa Nazarene University. In general, this ceremony is held in the month of October at the Leah T. Marangu Campus in Ongata Rongai.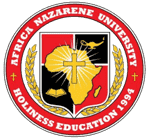 Africa Nazarene University Graduation List 2023
Candidates for graduation must complete a "Declaration of Intent to Graduate". The form must be completed in the trimester preceding the last trimester of study.
Upon receipt of the Declaration of Intent to Graduate, the process of verification of completion of requirements for graduation will begin. A list of prospective graduands will be published on the University website and other noticeboards. Upon verification and approval by the Senate, a student qualifies as a graduand.
The final graduation list will be posted by the ANU shortly. For more information, kindly contact your HOD.
GRADUATION CHECKLIST
Requirements for Graduation
Fees Balances
Verification of Names, Program and Degree/Diploma Classification:
Ensure that your names are correctly spelled and are in the right order and spelling as they will appear on the Certificate and Official Transcripts (as per your National ID or Passport). Kindly liaise with your Department for confirmation.
Please note that if the confirmation of names is not done by end of August 2018, the names will remain as in the graduation program.
Punctuality:
You are about to become a member of alumni of Africa Nazarene University.  Let us be Christ-like and professional in the way we dress and in keeping time in all that we do.
Graduation Day:
Graduands' parents/guardians/sponsors and other guests should be seated by 9.30 a.m.
During graduation, your parents, family and friends will be permitted to stand near their seats while you receive your degree.  Please ask them to remain standing at their seats and not to move toward the platform.
Graduation Requirements:
Students are provided with departmental academic advisors to assist them in planning their academic career. However, it is solely the responsibility of the students to ensure that they meet the requirements for graduation by maintaining a comprehensive course planner through the guidance of their academic advisor and the Chair of the Department.
Certificates, diploma and undergraduate studies
Normally; Undergraduate programmes can be completed in nine trimesters including internship. Diploma programmes can be completed within four trimesters.
Certificate programs can be completed within two trimesters. However, failures, limitation of the unit load, dropping units and/or taking fewer trimesters per the calendar year will extend the time required to complete a programme of study.
ANU undergraduate programs, diploma and certificate programmes require a minimum cumulative GPA of 2.0 of all coursework to graduate. In addition, students must attain at least D -(minus) in all units.
Students are required to have taken at least ffifty-onepercent (51%) of the course requirement at Africa Nazarene University as the minimum residency requirement for a ANU programmes. There may be additional departmental requirements as specified in the course planner.
Postgraduate studies
The postgraduate programme requires a minimum cumulative GPA of 2.7 in the coursework and successful completion of thesis, dissertation or project. There may be additional departmental requirements as specified in the course planner. The pass mark for each individual unit is considered to be C plain.
 The student must complete all coursework with a minimum cumulative GPA of 2.7 (B minus).
Contacts:
P.O. BOX 53067-00200 Nairobi, Kenya, Email: finance@anu.ac.ke Tel: +254-20-2527170/1-5

Graduating students will not be allowed to participate in graduation exercise and no certificate or the official trannd script will be released to graduates.

Contact: exams@anu.ac.ke or
Alumni Office on 0788 327 198/ alumni@anu.ac.ke
See also