JKUAT Admission Letters 2023 Download and Print Online. The JKUAT (Jomo Kenyatta University of Agriculture and Technology) allows all government sponsored new students to download  "JKUAT Admission Letters 2023" through online and print the letter.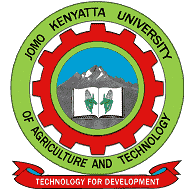 JKUAT Admission Letters 2023
Self-sponsored students whose admission letters are ready ONLY can now sign up and download their admission letters online. The list of students with ready admission letters is being posted on this page continuously. For students whose admission letters are not ready by now, Please continue checking on this page.
Guidelines for self-sponsored students
1. Sign up first
2. Login.
3. Update your details.
4. Download admission letter and other documents.

Experiencing any problem? Send an email to 

support@jkuat.ac.ke 

or follow 

Facebook
Congratulations! Your Admission letter is ready. You index number is 26500001003/2017 Admission Number is ABS232-0166/2018 .. Feel welcomed to JKUAT. Please make sure you now sign up and download your admission letter.
Procedure for Downloading Admission Letters for GoK Sponsored Students
Step One
a) Sign up under the tab labeled "Sign up to apply for a course or get Admission Letter". Fill in (Surname, Other Names, Email, Confirm Email, Index No, Sponsor).
b) Note1: Your Index Number should contain your Exam Year e.g. 12345678910/2017
Note2: Ensure you use a valid email.
c) Complete step one by clicking on "Sign Up".
Step Two
a) Use the Email you registered within step one above to login in the tab labeled "Kindly Login Here"
b) Your password is your indexNumber/2017
c) Finally, click on "Click here to Login"
d) The page that opens will display your Admission Letter. At the bottom of the letter click on
"Download admission Letter"
e) Download other documents on the right-hand side of your screen
For help contact: support@jkuat.ac.ke or Facebook: DiscoverJKUAT or Twitter: @DiscoverJKUAT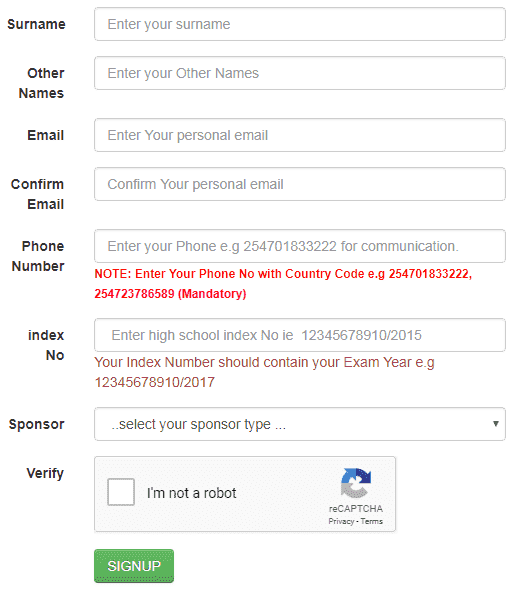 See also