Technical University of Mombasa (TUM) Graduation 2023 and Graduation List 2023/2024 – The TUM is going celebrate the sixth graduation day in coming months. All the students are required to confirmation of graduands names – 2018 graduation list.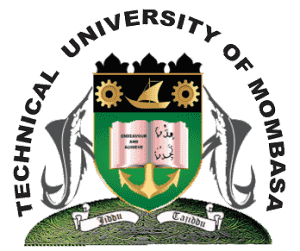 TUM Graduation 2023
The graduation ceremony shall be held at a time and place as may be determined by the University Senate.
To be considered for graduation, a student has to meet the following requirements:
i. Complete the minimum residence requirement.
ii. Complete and pass all the specified courses in the programme of study.
iii. Attain the minimum number of contact hours required for the programme in which the student is registered.
iv. Have no pending disciplinary case.
v. Meet all financial obligations and outstanding liabilities.
A candidate who is preparing to graduate has to fill the necessary forms provided online and submit to the office of the Registrar Academic Affairs through the Programme Department and Faculty/School/Institute four (4) weeks before the actual date of graduation.
Classification of Certificates
a) Students who qualify for graduation receive certificates for their academic achievements. The certificates are classified under the categories listed below:
| | |
| --- | --- |
| Classification | Score |
| Undergraduate Degree | |
| First Class Honours | 70% and above |
| Second Class Honours (Upper Division) | 60% and above but less than 70% |
| Second Class Honours (Lower Division) | 50% and above but less than 60% |
| Pass | 40% and above but less than 50% |
| Diploma, Higher Diploma&Certificates | |
| Distinction | 70% and above |
| Credit | 60% and above but less than 70% |
| Pass | 40% and above but less than 60% |
TUM Graduation List 2023
Confirmation of graduands names – 2023 graduation
Download the 2018 graduation list.
Search through the list for your name
Confirm the surname, Middle Name, and First Name.
Confirm order of name as they should appear in the certificate/Transcripts.
Download the Confirmation Declaration Form
Fill the Declaration Form as required
Scan the Filled form and Email it to registrar.aa@tum.ac.ke
Note : The December 2015 Graduation List and Confirmation Declaration can also
be obtained from the registrar Academic Affair office. 
See also