HELB Application and Deadline 2023/2024. Every year the Higher Education Loans Board (HELB) Kenya, release the latest loan application deadline for students and employed persons during the current academic year. Helb Loan Application Portal will help you to check the current HELB Application Deadline for this year.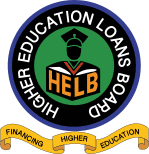 HELB Deadline 2023/2024
The Higher Education Loans Board offers loans for undergraduate, postgraduate and Tertiary studies. It also offers scholarships and bursaries to the very needy students. All applications for financial assistance are done online on www.helb.co.ke.
HELB loan should not only understand the HELB process and product but also be financially literate so that we can create a sustainable lending platform for future generations.
Do not have an Account? -[su_button url="https://www.studentportal.news/ke/helb-account-creation/" style="soft" background="#0f139b" size="4″ center="yes" icon="icon: address-card"]HELB Account Registration[/su_button]
HELB Student Loan Application Deadline
| | | | | |
| --- | --- | --- | --- | --- |
| # | Loan Application Name | Academic Year | Closing Date | Status |
| 1 | First Time Undergraduate Loan | 2018/2019 | 31-Aug-2018 | Open |
| 2 | Tvet Loan / Bursary First Time For Tertiary Institutions | 2018/2019 | 30-Oct-2018 | Open |
| 3 | Post Graduate Scholarship Application | 2018/2019 | 30-Aug-2018 | Open |
| 4 | First Time Afya Elimu Loan | 2018/2019 | 31-Oct-2018 | Open |
| 5 | Afya Elimu Loan Review | 2015/2016 | 19-Apr-2016 | Closed |
| 6 | Tenwek Hospital School Of Health Sciences | 2017/2018 | 20-Mar-2018 | Closed |
HELB Employed Loan Application Deadline
Following are products for the employed
1
Trf For Civil Servants
2018/2019
30-Jun-2019

Open

2
Post Graduate Scholarship Application
2018/2019
30-Aug-2018

Open

3
Alternative Loan For Salaried Undergraduates
2018/2019
30-Jun-2019

Open

4
Alternative Loan For Salaried Postgraduates
2018/2019
30-Jun-2019

Open

5
Kra Staff Loan Application Form
2018/2019
30-Jun-2019

Open

5
Visa Oshwal Scholarship
2017/2018
31-May-2018

Open
How to Check HELB Application Deadline
HELB enhances equity in higher education by awarding loans and bursaries to needy Kenyan students. Please provide truthful information so that only needy students get loans. Do not apply for HELB loan if you can afford to pay the fees. To check the latest HELB application timetable follow the following steps.
Login into HELB Portal portal.helb.co.ke
In the main menu "Go to Application"
Now "HELB Application Deadline" will appear.
Check all types of loans with application deadline.
Don't forget to click on "If You Are actually employed" or "you're not employed".
By the above option, you may check the HELB Student Loan Application Deadline as well as HELB Employed Loan Application Deadline.
Only The Products in Green Background Are Open for Application. Click On Row Of The Loan Product You Wish To Apply For.