JKUAT (Jomo Kenyatta University of Agriculture and Technology) Student Portal hosted @portal.jkuat.ac.ke. JKUAT has its own online student management system known as student portal. All new students must have an account with JKUAT Portal online.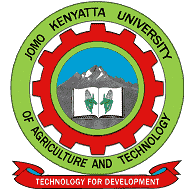 JKUAT Student Portal
JKUAT online students' portal helps students access fundamental services offered in the university. You can now access your fee statement, posted exam results, register units, track status of your student ID processing and so much more.
 Take this opportunity to enjoy improved service delivery!
How do I log in? at portal.jkuat.ac.ke
Open your web browser and type:

portal.jkuat.ac.ke

 in the address bar.
Now, you may find the login form.
Please fill out the following form with your login credentials:
However, enter Your username is the first part of your student email address e.gjohn.doe@students.jkuat.ac.ke = john.doe@students
Now enter the password, Your initial password is your registration number in lowercase. Please remember to change your password afterward. Hint: Password is your registration number in lowercase e.g ab123-1234/2013.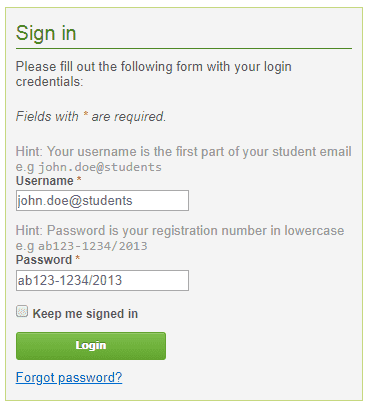 I don't know my student email
Every JKUAT bonafide student has a student email address assigned to him/her. Please activate yours from here If, after going to the above link, you don't find your details, please send an email to admin@students.jkuat.ac.ke
For more information, please email us at portal@jkuat.ac.ke
See also