Laikipia University Student Portal: In this digital and information age, Laikipia University encourage students to be tech-savvy and ensure they are always up-to-date with technology so as to remain relevant in the industry.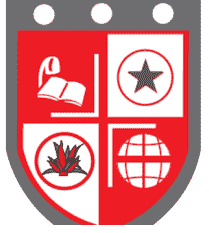 The department seeks to automate all the business processes of the University i.e. Student registration, exams management, Finance, Medical among many others.
The ICT Department is charged with a number of ICT related responsibilities, including training students/staff and updating them on emerging issues in ICT.
The ICT Department is currently implementing an Enterprise Resource Planning System (ERP) to automate the University's Academic and Administrative operations.
Laikipia University Student Portal
The Department has facilitated deployment of fast LAN cabled in administrative offices as well as Wireless Access Points in the HDS building, library, DOS, Graduation Square, University Business Centre and green library, which all cover a reasonable radius. Both the wired and wireless LAN is supplied with over 42 Mb/s of internet bandwidth, linking the University to the globe. Futher the department has facilitated the connection of wireless access points in all Laikipia University Campuses, that is, Maralal, Naivasha, Nairobi, Nyahururu and Nakuru.
Our internet last-mile infrastructure has been upgraded to fiber optics. This has supplied our internal LAN back-bone with giganet bandwidth LAN speed, improving internet access data rate. It is with the aim of keeping up with the digital age and society that the University has set up a University Internet Services Room (cyber) to enable students access information, carry out research and communicate. This will ensure that we produce high-quality and computer literate graduates at no extra cost.
Similar Pages…