Laikipia University Grading System and Examination Rules. Each candidate shall be required to attend and participate in Seminars at the relevant Department/ Centre and School, Institute or Campus. The Laikipia University Grading System Examination Rules is set by the University Senate.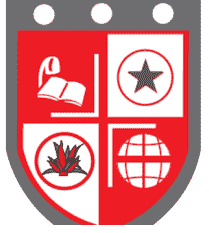 Laikipia University Examination Rules
Examinations for the PhD Degree shall be conducted under the authority of Senate as specified under various Rules and Regulations.
Continuous Assessment of programmes conducted by Research/ Thesis only shall be reflected in the candidate's Progress Reports submitted by the Supervisors.
Continuous Assessment for programmes conducted by Coursework, Examination and Thesis shall consist of:
i) Assignments, Laboratory Practicals and such other tests as the Regulations of the Department or Centre may prescribe, which shall constitute forty per cent (40%) of the total marks for each Course.
ii) The Final Examinations which shall constitute sixty per cent (60%) of the total marks for each Course.
Laikipia University Grading System
Seminars and/ or courses, which are purely of a practical nature, shall be examined entirely by Continuous Assessment. Marks obtained in examinations shall be converted into Letter Grades as follows.
70% and Above A (

Excellent

)
60-69% B (

Good

)
50-59% C (

Average

)
49 and below F (

Fail

)
The pass Grade shall be fifty percent (50%) which is Grade "C". A candidate will be required to maintain a minimum average of Grade "C" in the Courses taken, equivalent to fifty percent (50%) in order to continue with the programme.
A candidate who fails a Course shall be required to do a Resit examination once only at
the candidate's own expense. The maximum grade to be obtained for a Resit examination shall be "C" equivalent to fifty per cent (50%).
Similar Pages…