Masinde Muliro University & Application Process 2023/2024 admission.mmust.ac.ke: The Masinde Muliro University of Science and Technology is also known as MMUST. All the government-sponsored students and private students may take the admission into different programmes offered by the Masinde Muliro University.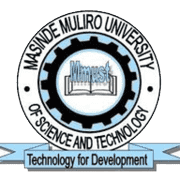 Masinde Muliro University Admissions Requirments:
This admission offer is made on the basis of the statement of your qualifications as presented by the Kenya National Examination Council (KNEC) or other approved examination bodies. As a student, you will be expected to register for courses in your degree programme. Any change of Faculty or Department will be permitted only by approval of the University Authorities.
Masinde Muliro University Admissions Form:
You are required to complete the Students Personal Details Form MMU/3 and attach coloured passport size photograph. The photograph should bear the names of candidate and admission number in FULL (NO INITIALS PLEASE) on thereverse side. (This information is important in the event of the photographs being misplaced).
A copy of the student and book can be accessed on the University website: www.mmust.ac.ke
Forward one completed copy of the Students Personal Details Forms (MMU/3) together with the Students Regulation Declaration MMU/2 to the Registrar Academic Affairs immediately.
The rest of the provided Forms will be handed in on the day of registration. Information in the Students Personal Details MMU/3 form is intended to help the Office of the Registrar Academic Affairs understand you better. Any change of Home Contact Address and Telephone number should be communicated to
the Registrar's Office in writing.
A student changing their Official Names while at the University should submit a sworn affidavit for the purpose of updating their Personal File records.
MMUST Admission Application Process
Requirements for Online Application
1. A valid Personal Email Address and Password for the student
2. Scanned application fees payment slip
3. Scanned Academic Testimonials (e.g. Result Slips, Certificates etc.)
Application Process
1. LOGIN to website www.mmust.ac.ke
2. Click on Online Course Application
3. Create User Account
 TIP: Use the same password as that of Email
4. Verification of User Account
 Login to your email address
 Click on the link to verify account
5. Application of course
 Login to your user account (Enter Email & Password)
 Follow the instructions by filling all appropriate information
6. Complete application process
 Print an acknowledgement slip
Confirm the following;
 Ensure you have applied the course that you qualify
 Confirm you have uploaded application fees payment slip
 Confirm that you have uploaded Academic Result Slips/Certificates
Incase of any queries please Email to admissions@mmust.ac.ke  Phone numbers: +254702597360
See also