Kibabii University Student Portal [NEW] Login @portal.kibu.ac.ke. The Kibabii University (KIBU) has developed with the support of Abno Softwares International a new upgrade student portal hosting in a domain URL portal.kibu.ac.ke.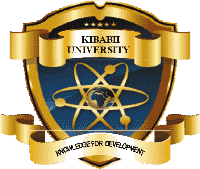 Kibabii University Student Portal
Directorate of ICT has migrated PORTAL.KIBABIIUNIVERSITY.AC.KE to PORTAL.KIBU.AC.KE. Thus all staff and students are requested to access their portal using PORTAL.KIBU.AC.KE URL but maintain Username and Password as previously used.
Kibabii University Student Portal allows students to perform various academic activities in Online. Using KIBU Student Portal, candidates can view the fees statement, can do self-registration, check their academic grade status e.t.c.
The same portal is used by the employee/staff too, however, students have to enter their registration number and employee have to submit their emp number for login into the portal.
portal.kibu.ac.ke
To login into the portal candidates should have a valid user ID and Password, In case you forget your ID, you can reset your password. However, the portal also allows creating a fresh new account for applicants just typing Applicant's User Name. Email. Password. Confirm password.
Open your web browser and type "www.kibu.ac.ke" in the address bar.
At the main menu click on "Student Portal"
Now Kibabii University Student Portal Login page will appear.
Now enter your user ID and Password.
Finally, click on the login button.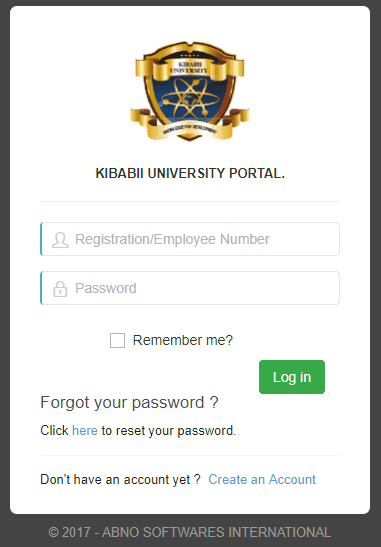 Kibabii University Online Registration student portal
The following is the procedure for the online Course evaluation;
Login students' portal using your student account.
Click on Course Evaluation icon then on start evaluation icon.
The Evaluation questionnaire sheet will appear
Fill the relevant details in the evaluation questionnaire then click the Submit icon.
Repeat step four (4) for each course that you're currently undertaking.
See also