Kabarak University Admission Letters 2023/2024 for Self-Sponsored Students and Government-Sponsored Students download and print from www.kabarak.ac.ke. Students who have been selected for placement at Kabarak University through Kenya Universities and Colleges Central Placement Service (KUCCPS) must follow the following instruction.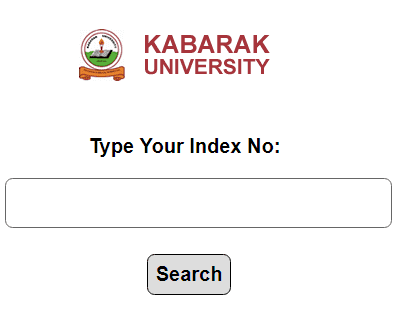 Kabarak University Admission Letters
At the end of the KUCCPS placement, the Kabarak University will be published the Admission list for Students. The KCSE Government-Sponsored Students along with the Self-Sponsored Students will be able to download and print Kabarak University Admission Letters and Joining instruction.
Admission Letters: KUCCPS (Government-sponsored) students are advised to download and print the admission letters and other requirements from the University website link: http://eserver.kabarak.ac.ke:8082/kuccps/.
If you are unable to download then you may pick them from Admissions Office at Main Campus or Nakuru Town Campus.
How to Download Admission Letters?
Kabarak University Admission Letters can't be download from Kabarak University Student Portal. To download the letter follow the steps below.
Open your web browser type the URL http://eserver.kabarak.ac.ke:8082/kuccps/
Now type your Index No: into the box.
And click on "Search" button.
Now you will able to download the following documents
Admission Letter
Fee Structure
Admission Requirements
Bank Details
Download your file and print it.
See also:
Check Other Latest Topics