Mount Kenya University Results 2023/2024: The results can be print or download from Mount Kenya University student portal online.
The Final examination marks shall be agreed upon by the internal and external examiners and verified by the Departmental and School Boards of Examiners. Publication of all University examination results shall be the responsibility of the Deputy Vice-Chancellor (Academic Affairs).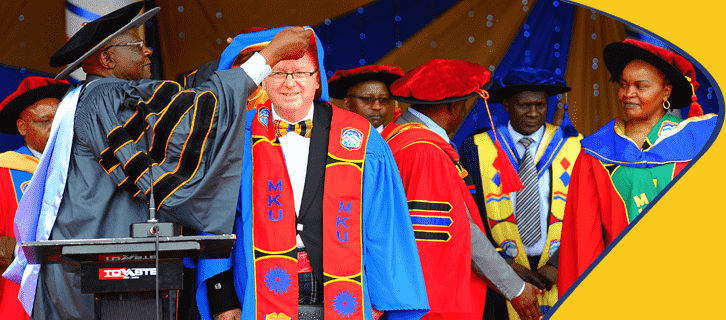 Any queries regarding published examination results shall be made to the Registrar (Academic Affairs) (All course grades (except "I" grade) are intended to be final and permanent. Examination setting will be at the third (3) week of any term.
Mount Kenya University Results
A student will be given a result slip by Registrar (Academic Affairs), or downloaded from students' pothole from the university website www.mku.ac.ke then signed and stamped by Dean of School or Registrar.
Provisional results will be released by the respective Deans of Schools after the School Board of Examiners' meeting, pending approval by the Senate.
Certificate, Diploma and Degree in Pharmacy, Medical Laboratory Sciences, Clinical Medicine and Dental Technology shall not be classified but will be graded on a pass basis.
Master's Examination results
Master's Examination results shall be processed through the School Board of Examiners and will be approved by the University Board of Examiners.a) Supplementary examination, if any, shall be governed by school regulations
b) A candidate who fails in at least three units in any academic year shall be discontinued
c) Examination results for theses will be processed and presented to Senate by the School of Postgraduate Studies.
d) A written examination carries 60% and course works 40% of the total marks
e) The pass mark in all schools for each unit is 50%.
At the end of each semester, students shall be given results slips showing literal grades. Candidates taking the first year examinations shall be required to pass in all the units in order to proceed to the second academic year. Any student who fails up to two units shall be required to take a supplementary examination.
Mount Kenya University Student Results:
Check the following steps Print and Download Mount Kenya University Student Portal Results.
1. Open MKU Website using this address http://www.mku.ac.ke/
2. Look at the Top Main Menu – Click on "Student".
3. In this section click on "Student Portal"

Under the Result Tab, you can see "Student Result Slip"
Click on it and Generate your results.
Download or print it for future purpose.
See also
Check Other Latest Topics