Kenyatta University Admission Letters 2023/2024: All the new students (Self Sponsored, KUCCPS Student) should download and print the KU Admission Letters and upload it to the KU Portal. However, all applicants are informed they should not apply manually if they make an online admission.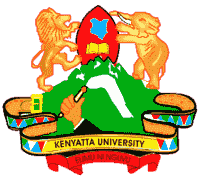 Kenyatta University Admission Letters 2023/2024
The College Academic Board shall be responsible for the administration and management of all academic matters of the College. The functions of the College Academic Board shall be:
i) To propose regulations to the Senate for the admission of students to the courses in the
college and their continuance with such courses.
ii) To consider and approve the admission of students subject to ratification by Board of
Graduate School and Senate.
iii) Issue provisional admissions letters to successful applicants; To vet and shortlist applications for admission into various academic programmes and submit recommendations to School Board;
How to Download KU Admission Letter
To download and print the Kenyatta University Admission Letters, all students including Self Sponsored and KUCCPS Student must login into the KU Portal, if you don't have an account then you must create an account.
After login into the portal. Look at the left side menu list as shown in below.
1 Personal Info
2 Additional Info
3 Academic Info
4 Academic History
5 Documents: Under this option, you may download the Admission Letters.
6 Review and Print: Under this option, you may print the Admission Letters.
7 Application Payment
8 Submit Application
See also