Download the latest Kenyatta University, Kenya January, May & September months Intake 2023/2024 list. Every year Kenyatta University (KU) publishes a new list of Intakes for Undergraduates Digital School, Undergraduate Self- Sponsored Programmes For May And September Intake, Undergraduate Programmes-January and May Intake, January 2018 DSVOL Intake, September 2018 Digital School intake for Postgraduate programmes.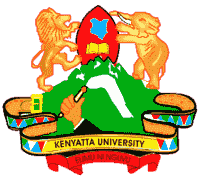 Kenyatta University Intake 2023
All the students must apply online for admission in Certificate, Diploma, Undergraduate and Postgraduate Studies. Our Intake is in September, January, and May.
All the programme intake contains List of courses, Admission Requirements, the Application form for admissions, and the deadline for submission of application forms.
All students who are looking for the admission into the KU Kenyatta University download the latest Intake information from here.
Kenyatta University Intake List and Application Deadline
Undergraduate Programmes-January and May 2018 Intake : 31st January 2018
| | |
| --- | --- |
| Undergraduates Digital School September 2018 Intake Programmes | The deadline for submission of application forms is 28th September 2018 |
| Undergraduate Self- Sponsored Programmes For May And September 2018 Intake | 31st August 2018 for the September intake |
| January 2018 DSVOL Intake | 29th December 2017 |
| September 2018 Regular POSTGRADUATE PROGRAMMES OFFERED AND CAMPUSES | 24th August 2018. |
| September 2018 Digital School intake for Postgraduate programmes | |
Download Intake Adverts
Help
Tel: 020 870 3223 / 3224 / 3225
Mobile :0731-008894 (Registrar Academic)
0716-208832/0736244464(Digital School)
Email: registrar-acad@ku.ac.ke/dean-dsvol@ku.ac.ke/digitalschool@ku.ac.ke
Website www.ku.ac.ke/www.ku.ac.ke/dsvol
KU Online Chat Forum : http://chat.ku.ac.ke
See also