Egerton University Scholarships 2023/2024 – The University offers the scholarship for students. Read this page for full information on "How to Apply Egerton for Scholarships at University". The Egerton University has their own Scholarships module, download form and apply in online.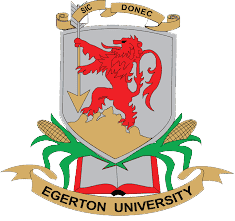 Egerton University Scholarships
Each year, students at Egerton University benefit from several Scholarships and Grants. There are limited offers for Work Study for needy students at.
http://www.egerton.ac.ke/index.php/office-of-the-dean-of-students.html Please explore the range of scholarships on offer by contacting-http://www.egerton.ac.ke/index.php/Deputy-Vice-Chancellor-Academic-Affairs/division-of-academic-affairs.html
Egerton University RUFORUM Scholarships
1. Bachelor of Science in Agricultural Education and Extension
2. Bachelor of Science in Horticulture
3. Bachelor of Science in Environmental Science
4. Bachelor of Agribusiness Management
5. Bachelor of science in Food Science and Technology
6. Master of Science in Agronomy
Application forms (for admission and scholarship) must be submitted to the respective university of choice:
Egerton University
Prof. Nancy W. Mungai
TAGDev Program Coordinator
Egerton University
TAGDev Program's Office Located in New Physics Block
P.O Box 536-20115, Egerton
Njoro, Kenya
Tel: +254 711 68 9880 or +254 720 390 893
Email: mcf.chs@egerton.ac.ke
See also: