Kibabii University Admission Letters 2023/2024 by KUCCPS: All new Government Sponsored Student Programme (G.S.S.P) may download the KIBU admission letter, without logging into the Portal. Admission letter, From the list of students Displayed, search for your name and click download to download the letter.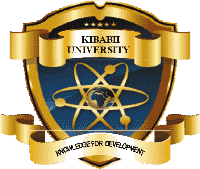 Kibabii University Admission Letters
All new students are advised to check the Kibabii University website www.kibu.ac.ke for information on the
following:
(a) KUCCPS 2018 KCSE Candidates should download and print their admission letter and the admission requirements handbook from the Admissions Section on the University website.
(b) All New students MUST Register for NHIF Out-Patient Medical Cover by completing the NHIF application
Forms at the nearest NHIF Offices. Find the requirements on the University website.
(c) Please note the changes in Hostel charges. University Accommodation Fee is now to be paid once
annually at Kshs 6,000/= for KUCCPS 2016 KCSE Candidates and Kshs.10,000/= for PSSP (Private)
new students.
Download and Print KIMU Admission Letters
To download and print the admission letter for new Government Sponsored Student, applicants do not need to visit  KUCCPS. However, Kibabii University directly gives you access to downloading and printing the admission letters.
Visit to www.kibu.ac.ke
At the main menu click on "Admission".
Then choose "September KUCCPS Admission".
After that, a new "KUCCPS Admission Letters" page will appear.
Now Enter Your K.C.S.E Index Number without slash (/) to download Your Admission Letter. E.g 000000000002017
Finally, click on submit it.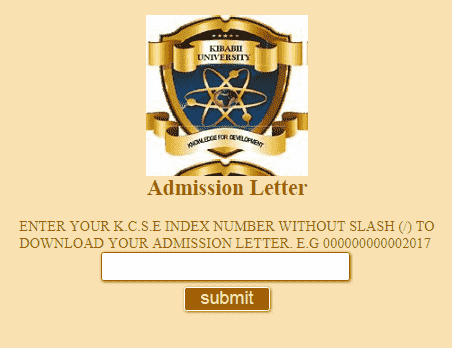 Note: Now you can download and Print KIMU Admission Letters 2023 and other documents.
See also