The Multimedia University of Kenya (MMU) Contacts, Location, Address of All Campuses. Get all information about MMU to contact through telephone, email or by visiting to their campuses (Main Campus and Nairobi CBD Campus).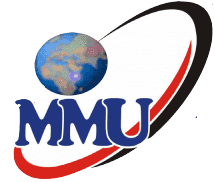 MMU Location and Contacts
Multimedia University of Kenya (MMU) is a well established public university reputed for producing professionals in the fields of Media and Communication, Engineering; Information Science and Technology; Business and economics; Applied Sciences; and Social Sciences to meet the aspirations of the dynamic society.
The University, which is situated in Mbagathi along Nairobi-Magadi Road seeks to admit students to its various academic programmes at Certificate, Diploma, Bachelors and Masters level in the Faculties at the Main Campus in Mbagathi and the CBD Campus on UNIAFRIC Houses, Loita Street, NAIROBI.
Multimedia University of Kenya Location
Main Campus Contacts
The main campus is located near the western side of the Nairobi National Park on Magadi Road in Nairobi.
Along Magadi Road, Off Langata Road
Tel: 020 2071391/2
Fax: 020 2071247
Email: info@mmu.ac.ke
Nairobi CBD Campus
City Square Post Office Building,
3rd Floor
Along Haile Sellasie Avenue
Tel: 0728 040808, 0731794349
Email: CBD@mmu.ac.ke
Multimedia University of Kenya Address
P.O BOX 15653- 00503
Nairobi, Kenya
Website: www.mmu.ac.ke
Email: info@mmu.ac.ke
Multimedia University of Kenya Contacts
Vice Chancellor Contacts
Tel: 020 2071248, 020 2071391/2
Email: vc@mmu.ac.ke
Deputy Vice Chancellor, Finance, Administration and Planning (AF&P) Contacts
Tel: 020 2071391
Email: dvc_fa@mmu.ac.ke
Deputy Vice Chancellor, Academic Affairs/ Research and Innovation Contacts
Tel: 020 2420030, 020 2071391/2

Email: dvc_aa@mmu.ac.ke
Registrar, Academic Affairs Contacts
Tel: 020 2071391/2 Ext. 2053
Email: info@mmu.ac.ke
Registrar, Administration
Tel: 020 2071391/2 Ext. 2061
Email: info@mmu.ac.ke
Finance Office
Tel: 020 2071391/2 Ext. 2060
Email: info@mmu.ac.ke
Admissions
Tel: 020 2071391/2 Ext. 2095
Email: admissions@mmu.ac.ke
Corporate Affairs
Tel: 020 2071391/2 Ext. 2023
Email: pr@mmu.ac.ke
See also