Africa Nazarene University Exam Results and Pass Marks: All students required to score minimum marks for promoted to the new semester. A student who fails a unit can apply for a supplementary exam through the department. Students may check their examination results and transcript by login into the student portal.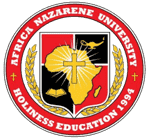 Africa Nazarene University Exam Results
All the students should remember that the university will not issue any results or transcript for the last trimester until the account has been paid in full.
Eligibility to Sit for Examinations.
To be eligible to sit for end-of-trimester examinations students must:
>> Be registered in the course
>>Obtain clearance from the Finance Office
>>Must have attended 80% of the unit teaching time in a trimester
>>Must have done required unit CATs
Checking Exam Results
Before you login into the portal, you should have your username and password. There is three simple step for login into the "Africa Nazarene University Student Portal Online".
 Visi to students.anu.ac.ke.
Enter your username,
Then type your password,
Select your term
Finally, click on login
Africa Nazarene University Exam Pass Marks
Both continuous Assessment Tools and Final Examinations are essential for proper student learning. Therefore, regardless of the total marks accumulated in any unit, a student shall be considered to have failed if the student:
Does not accumulate at least 50% of the total CAT marks for that unit or b.Does not sit for the Final Examination for that unit
Final exams done without CATs will not be considered as an adequate assessment to pass a unit. Students' work in a unit will be assessed according to the following guidelines:

Undergraduate– The pass mark of all units (both program units and University Common units) will be D minus (D-).
NB: The following are the current pass/ fail units ( i) Mathematics for Liberal Arts  (ii) Basic mathematics (iii) Study Skills (iv) Basic English
Postgraduate  –The pass mark for each unit is considered to be 56% (C plain)
See also