Africa Nazarene University Address, Contacts & Location for Nairobi campus and Main campuses. Get all information like the website, phone number, email id of Africa Nazarene University.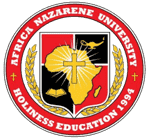 Africa Nazarene University Contacts
Africa Nazarene University (ANU) is a private Christian-founded university in, Kenya, and an affiliate of The Church of the Nazarene Colleges and Universities around the world. ANU is fully accredited by the Commission for University Education and the International Board of Education (IBOE).
The main campus is situated in the middle of the Masaai savannah, on 124 acres (50 ha), near the town of Ongata Rongai, adjacent to Nairobi National Park, approximately 22 kilometres (14 mi), by road, south of the city center of Nairobi, Kenya's capital and largest city. The geographical coordinates of the university's main campus are:1°24'02.0″S, 36°47'24.0″E (Latitude:-1.400556; Longitude:36.790000).
The university maintains a second campus in the central business district of the city of Nairobi, along Moi Avenue and Tom Mboya Street.
How to Access the Main Campus?
Access the campus from the City Centre using Route 125 matatus available at Railways station. Alight at Maasai Lodge where payable transport to the campus is available.
Campus Location:
Nairobi CBD Nairobi County
Main Campus, Ongata Rongai
The Vice-Chancellor Address
Africa Nazarene University
P.O. Box 53067 – 00200
Nairobi
Help Desk
Phone Number: +254 703 970 520/5
Phone Number: +254 20 252 7170-5
Email ID: info@anu.ac.ke / marketing@anu.ac.ke
Are there buses operating to and from main campus?
Yes. There are two buses scheduled to operate both to Ongata Rongai and Nairobi CBD.
See also