Multimedia University of Kenya Fees Structure 2023/2024 (For All Courses): Check this page for latest MMU Fees Structure for all courses. However, the fess may different from campus to campus. All the payment should be deposited by students in the Bank Account only, instead of the University office.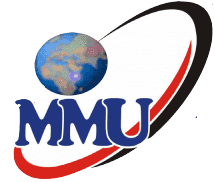 Multimedia University of Kenya Fees Structure
Applications should be made on prescribed forms obtainable from the office of Corporate Affairs atMMU Main Campus OR the Director's Office at CBD Campus located at Uniafric House, Fourth Floor, Loita Street, upon payment of a non-refundable application fee shown below.
The application forms may also be downloaded from the MMU website (www.mmu.ac.ke)
CERTIFICATE – K.shs 500.00; DIPLOMA – K.shs 500.00; BACHELORS – K.shs. 1500.00; MASTERS K.shs. 1500.00.
Where can I find MMU's Fee Structure?
Fees Structure for first-year students (Semesters 1 & 2) are available on our website through the link below.
Fees for subsequent semesters can be accessed through the Finance Officers in the Admissions Office and Room A24 in the Administration Block.
 What are the school fees payment modes?
: Payment of all fees can be done through the following MMU Bank Accounts.
Kenya Commercial Bank 1104513447
Equity Bank 0610262187946.
Students can also pay through MPESA Paybill by following the direction given below.
Go to M-pesa
Select payment service option
Enter Paybill Number 522384
Enter Account Number -Student's Admission Number for continuing students and Application Number or KCSE Index Number for new applicants.
Enter Amount
Enter Pin and send
Application Fees can also be paid to the MMU cashier.
Help
Enquiries or Applications accompanied by copies of relevant academic qualifications should be submitted upon payment of a non-refundable application fee of Kshs. 1,500/= for Degree Programs or Kshs. 500/= for Diploma and Certificate Programs to:
Registrar/Academic Affairs
Mbagathi Campus
P.O. Box 15653-00503
Mbagathi, Nairobi.
Tel: 020 2071391, Fax: 020 2071247, Mobile: 0724-257083/0735-900008 E-mail: info@mmu.ac.ke
For more information visit our website: www.mmu.ac.ke.
See also