Technical University of Mombasa (TUM) Online Registration (e register). The TUM having their own Student Management Information System (E-Registrar). Students must register their self for various online facilities.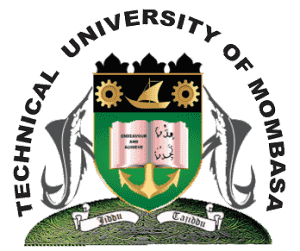 TUM online registration
The online Student Management Information System (E-registrar) provides students access to admission records, fees statement, Exam results and Hostel reservation among other services.
Logging into the system
1. Open your Browser i.e. Mozilla Firefox, Google Chrome, opera etc.
2. Type www.tum.ac.ke and press enter
3. Scroll to the E-resources then click on the E-registrar
4. Click on "Sign In"
From the displayed screen, enter your username (your student registration number) and your password. Select your campus and click on the Sign In button. Once logged in, the Student Dash Board screen with six modules will be displayed.
Change your password
Once logged in move the mouse over your username at the top of the screen. A small screen showing My Profile, Notice Board and Help will be displayed as shown below.
Click on My Profile
1. From the displayed screen, click on "Change Password"
2. Enter your current password
3. Type the new pass and confirm it
4. Click on Save button to effect the changes
Forgot user password or user ID
From the Sign In screen, click I can't access my account?
This will open a Sign in Helper screen
Check the Password and/or User ID boxes (whichever you have forgotten)
Select account type from My/Our Account is of Type:*
Select your campus from Registered at the option
Enter the email you provided on registration at My/Our Registered Email Address is:*
Click Email Me button for the system to send you a new password to your email.
Check for the new password from your email account.
See also