TUM Results and Transcripts (Technical University of Mombasa). The University provides exam results after Continuous Assessment (CAs). However, in every semester the TUM conducted examination for the students. At the end of the final semester the university provides Transcripts to all the qualified students.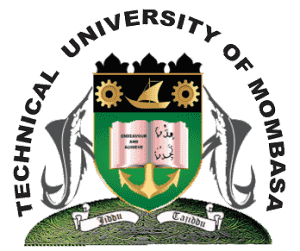 TUM Transcripts
A continuing student has issued a Provisional Transcript at the end of each semester. The Provisional Transcript covers the results approved by the Faculty Board of Examiners and can be obtained online.
Students are issued with a Final Transcript of all cumulated semesters at the end of the programme. Provisional transcripts will be issued at the end of every semester by respective Faculty/School/Institute. Certificates shall be conferred/ awarded after Graduation.
Certificates are issued only once but a letter of certification can be issued on request for a lost certificate at a cost. There are no duplicates of certificates.
The Registrar Academic Affairs shall retain photocopies of certificates in the Archives.
Certified duplicates of Transcript(s) are sent to third parties upon request by a student. The request has to be presented to the Registrar Academic Affairs in writing. A fee is charged accordingly.
Replacements of lost transcripts is done at a fee.
Students who fail to collect their certificate within 6 (six) months after graduation shall be charged an annual prescribed storage fee.
TUM Exam Results
The online Student Management Information System (E-registrar) provides students access to admission exam results.
Exam results
1. Open your Browser i.e. Mozilla Firefox, Google chrome, opera etc.
2. Type http://www.tum.ac.ke and press enter
3. Scrol to the E-resources then click on the E-registrar
3. Click on "Sign In
Under Exam results, you are expected to view and print your personal provisional results for the term and a complete provisional/unofficial transcripts
To view your results/transcripts:-
1. Choose the programme to view its results/transcript.
2. Click on get to view the content of your results/transcript
See also