Technical University of Mombasa (TUM) Fee Structure [PDF] Download for all courses (Certificate, Diploma, Postgraduate Diploma, Undergraduate Programmes, Masters, Ph.D.) at Main Campus, Lamu Campus, Kwale Campus.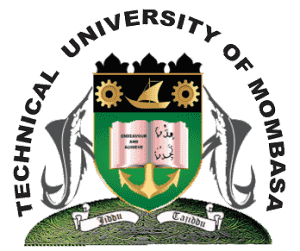 TUM Fee Structure
TUM charges modest fees in an effort to make higher education affordable. The tuition fee is determined on the basis of the requirements of an academic programme and mode of study. Students are expected to accustom themselves with the Fee Paying Policy of the University.
Other fees may include but not limited to registration, boarding, examinations, instruction, supervision, educational trips, attachment, library, laboratories, students' activities, ICT, and medical care. The University reserves the right to review the fees as and when it deems necessary.
Fees are payable either per semester, trimester or per academic year. The payment plan shall be as follows:
Full payment for an Academic Year
Fees may be paid in full upfront for one academic year or more. All students who pay full fees for one academic year upfront shall be eligible for a 2.5% discount on tuition charges only.
Semester Payment
Fees shall be paid per semester. All fees shall be payable in full before the start of the semester. Payment per semester will not attract a discount.
Payment by Installments
In the event of inability to pay in full before the start of the semester, the student shall be allowed to pay by installments.
Technical University of Mombasa Fee Structure [PDF] Download
Fee Structure for All KUCCPS Degree Programmes
Diploma Fee Structure for School of Humanities and Social Sciences
Certificate Fee Structure For School of Humanities and Social Sciences
Degree Fee Structure For School of Humanities and Social Sciences
Certificate Fee Structure For School of Business
Degree Fee Structure For School of Business
Diploma Fee Structure For School of Business
Certificate Fees Structure for Faculty of Engineering and Technology
Diploma Fees Structure for Faculty of Engineering and Technology

Degree Fees Structure for Faculty of Engineering and Technology

Certificate Fees Structure for Faculty of Applied and Health Sciences
Diploma Fees Structure for Faculty of Applied and Health Sciences
Degree Fees Structure for Faculty of Applied and Health Sciences
Download Link https://www.tum.ac.ke/pages/loadpage/downloads/studentdownloads/
NOTE:
1. Fees for other semesters same as the 2nd semester
2. Fees may be reviewed according to prevailing circumstances
3. * One-off Fee paid at the commencement of studies
4. ** Paid according to the number of required attachment in the curriculum
5. Practical/Labs/Workshop based programmes will be charged an extra fee of Kshs. 6,000.00 annually
See also